Are you thinking of moving home in 2022 or are you stuck on the market and would like a different approach for the New Year.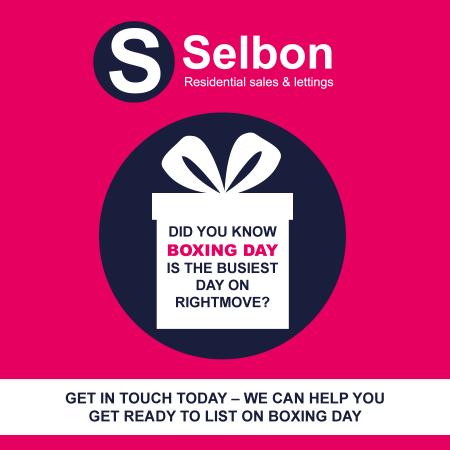 Some vendors decide to hold off marketing in the lead up to the festive season to avoid unnecessary disruption and wait until the New Year to market, however, there are a few reasons to get ready now.
Avoid Christmas decorations in the photos which will date the marketing of your property.
Those more interested in Christmas than moving home stop looking in December leaving us with highly motivated buyers to speak to.
Be ready for the Boxing day and New Year spike in property views and enquiries. Every year Rightmove and other portals announce millions of additional views to their websites, resulting in more viewings and sales in the New Year.
You can relax and enjoy your Chirstmas without missing out on vital interest in your home.
Selbon will be available on Boxing day to launch your property as well as being available between Xmas and the new year to handle any property enquiries and carry out viewings.
Call us today on 01252 979300 or click here to arrange a free valuation and find out how much your home is worth to sell or let.